Sun 24 Oct 2010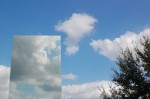 Photography, or at least taking pictures, has always been one of my favorite things to do.  I love my Nikon!!  But generally, after all the photos I have taken on all my journeys, I basically just use the point and shoot capabilities.  So, when I saw the groupon offering a great deal on a Val Westover photo workshop, I didn't hesitate to purchase.  
The hotel venue was packed!!  Honestly, I wasn't expecting that at all.  The workshop started off with a lecture that well covered the essentials of camera operations and capturing true emotion.  Then, after a break, most participants met up in Uptown Park for a hands-on shooting "safari".  As an extra bonus,  I actually got a chance to meet and talk a bit with Val when I ran into him and his team at Pot Belly's during the lunch break.  I really had a lot of questions, but couldn't think of any one of them at that particular point…go figure LOL!!
I must say that the hands-on safari portion nailed it for me and several others.  It made all the difference to have the lecture coupled with the practical application of trying out what we learned.  Otherwise, I would still be in point and shoot mode.
Today was a beautiful day and a real treat in getting to use my camera in a fuller capacity. Val and Stephanie were great, very personable, and extremely helpful.  They know their stuff!!   Oh yeah, afterwards I rewarded myself with Walnut pecan apple pie from McCormick's and Schmick's!!
Inspiration – If there is a good thing about photography, it is that it can be easily enjoyed. – Lord Snowdon

Happy Snappin'!!
Blessings!
~A
No Responses to " So that's how it works! "